Software Profile | Testoverview | Summary| Screenshots | Business Promotion | Links
ID
S10-45
Product
Viper
Company
"dynamic company based in Nottingham, England"

no further information

Web Site
http://www.scanmyessay.com
Software Type
Online
Costs
free after registration
Test Date
2010-09-15
---
Ranking for all tests:
27
Ranking for tests 10-40:
25
Ranking for tests 31-40:
5
Usability:
12
Professionalism
22
Middle Ranking
18,2
Effectiveness (Grade):
F
Overall Ranking:
20
useless
---
Viper installs a 1.5 MB client on a PC system. The hissing red snake logo is not very pleasant to look at. The system cannot deal with umlauts and produces a complicated online report and an unintelligible printed one. Writing to the company at the address given when we called on the phone bounces, the address is strangely the same as for a paper mill / essay writing service. We checked the street address – it is the same for both companies – and the telephone numbers, that only differ in the last digit. Reading through the "Terms and condition" we find that by submitting a paper to Viper we give the company "All Answers Limited" the right to keep a copy of the paper and may use it for marketing purposes, either for Viper or for any "associated website". This proves what many have often suspected: some supposedly plagiarism detection services are just harvesters for paper mills. Even if this were not the case – Viper has the distinction of being the worst system for detecting plagiarism, coming in last with just 24% of the effectiveness points on all test cases.
---
Company Statement
---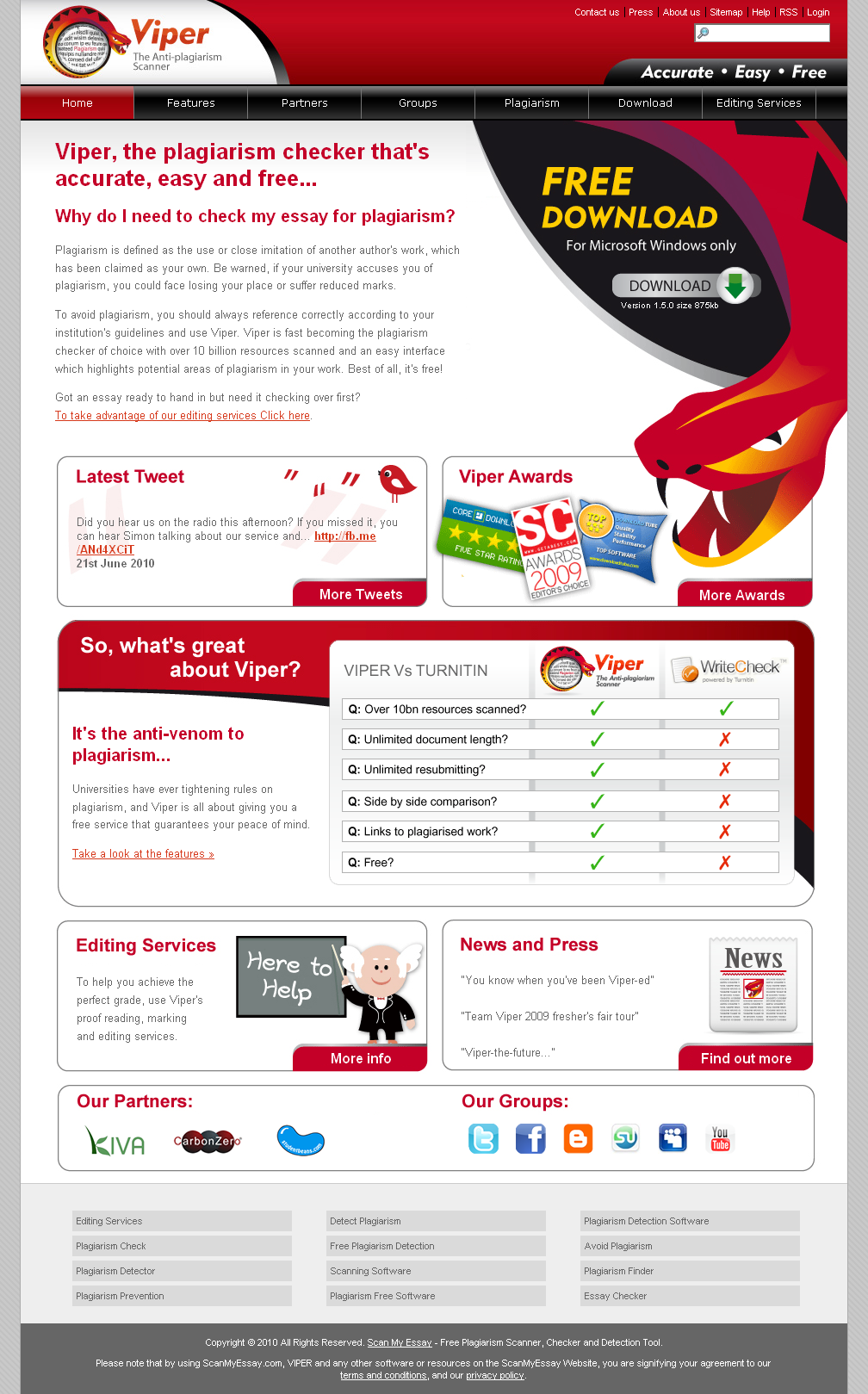 Screenshot 1: The Viper homepage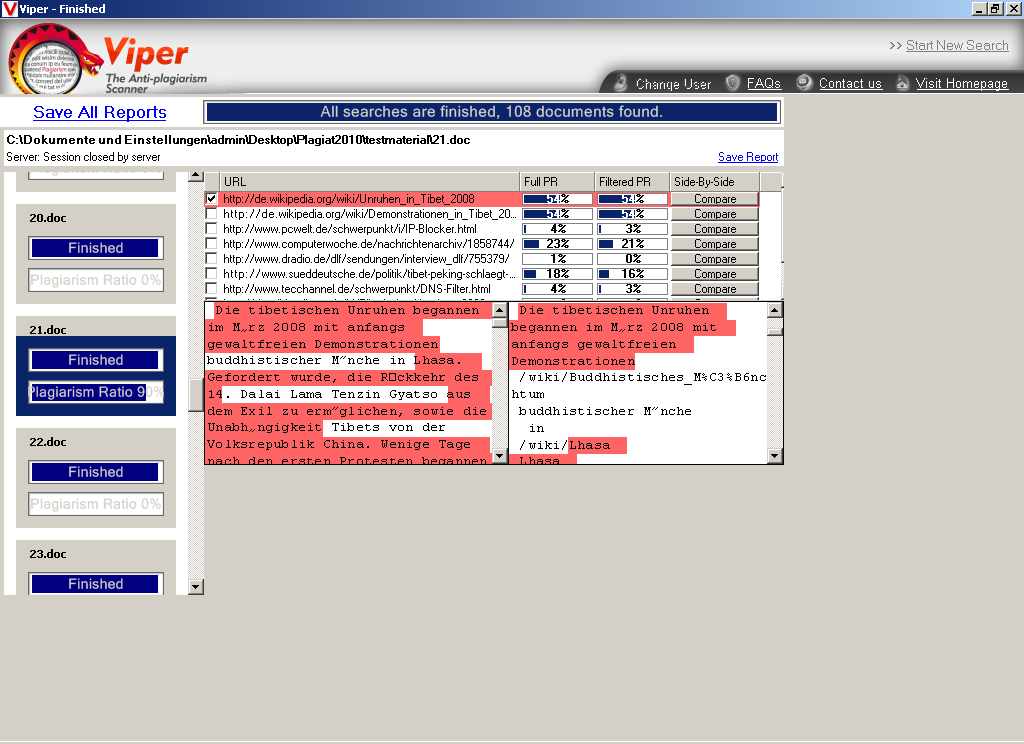 Screenshot 2: Comparison of Text in Viper

Screenshot 3: We faced a lot of problems using Viper.
---
"Viper is the plagiarism checker of choice! It scans over 10 billion resources, has an easy-to-use interface and highlights areas of plagiarism – totally free!"
---
official website http://www.scanmyessay.com